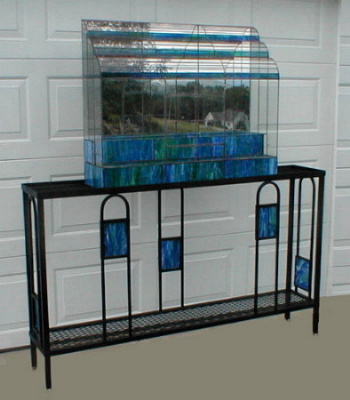 The Michigan Terrarium
This terrarium has a cascading roof line,
It measures 36" x 10 1'2" X 30" High.
The base has two stepped tiers, with a front and rear planting area
The rear is mirrored, you can see reflection of the valley where the picture was taken.

The custom made wrought iron table measures 60" X 11" X 36" High, with matching glass inserts in the design.




See below close up views showing more detail.